Equipment to Help You Breathe Easier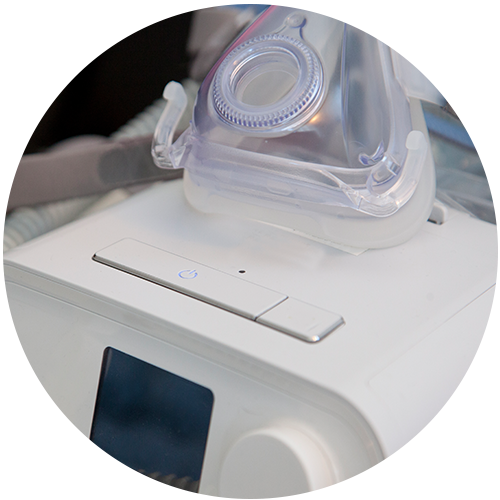 There are many conditions that affect your ability to breathe. Maybe you live with COPD, or maybe your nights are impacted by obstructive sleep apnea. Whatever the condition, you need to work with a provider you can trust to provide the equipment you need to breathe. At Life Support Systems, we specialize in providing our patients with the right respiratory equipment. Our approach to treatment is based in faith and the idea that each patient deserves the highest level of care they can receive. We do offer rentals for our respiratory equipment. You must make arrangements for your rental through your insurance provider, as we do not offer cash rentals at this time.
Our expert staff are trained to help you find the respiratory equipment you need and provide the one-on-one touch to make sure you know how to use your equipment and that everything is set up correctly. Contact our team to learn more about how we can help you.
Oxygen Equipment
Our oxygen equipment services are focused on serving you where you are comfortable, at home. We are one of the only suppliers that service liquid oxygen in your home. Our goal is to provide superior, hands-on services in your home 1-2 times per week. Our oxygen services include:
Oxygen concentrators
Portable oxygen concentrators
Liquid oxygen
Ventilators
Oxygen cylinders
Pulse oximeters
Cannulas
Regulators
Click the buttons below to view the oxygen supplies we offer.
Oxygen Accessories Oxygen Concentrators
CPAP Equipment & Supplies
Getting a good night's sleep is critical to your health. But for many people who live with sleep apnea, quality sleep can be hard to come by. With CPAP equipment from Life Support Systems, you can get the equipment you need to breathe properly and sleep better. We carry CPAP and BiPAP equipment from leading brands. Our equipment includes:
CPAP and BiPAP machines
PAP cleaning supplies
Nasal face masks
Full face masks
Nasal pillow masks
If you'd like to learn more about our CPAP equipment and supplies, please contact us.
Respiratory Therapy FAQs
What is oxygen therapy?

Oxygen therapy is a type of treatment that gives you extra oxygen to breathe in. This is also referred to as supplemental oxygen. There are different types of devices including tanks of liquid or gas oxygen and oxygen concentrators used to help provide the oxygen.
Who needs oxygen therapy?

Many people, especially individuals with conditions like asthma, lung cancer, COPD, pulmonary fibrosis, cystic fibrosis, pneumonia, and the Flu can benefit from oxygen therapy. Speak with your doctor to see if oxygen therapy makes sense for you.
Can I travel with oxygen?

Yes, there are portable oxygen options available, and it is possible to travel. It is important to plan ahead and double check with your doctor as well as the airline to see what guidelines they have in place regarding oxygen.
What are the side effects of oxygen therapy?

It may cause a dry and bloody nose, skin irritation, tiredness, or headaches in the morning. If you are experiencing extreme side effects, contact your doctor immediately. Oxygen toxicity can be a side effect, however, typical supplemental oxygen patients using low-flow settings on their oxygen concentrators are not at risk of oxygen toxicity.
How much oxygen will I need?

Everyone is different with how much oxygen they will need; your doctor will give you a prescription that tells you how much you will need and how often you need it. Some people need oxygen all day long while others only need it during certain times of the day.
What are the safety precautions that need to be taken when using home oxygen?

Never smoke around oxygen or be near someone else who is smoking, keep away from flames, keep a distance from heat sources, don't use flammable products, keep oxygen containers upright and inform your electric company when starting home oxygen.
Should I use a nasal cannula or a mask?

Usually people will prefer a nasal cannula over a mask because it is smaller and doesn't look as medical on your face but sometimes a mask is required depending on how much oxygen you need. Some people also get rashes or skin irritation from the nasal cannula. It just depends on personal preference and how much oxygen you need.
What is the best treatment option for dry mouth and nose?

Using a water-based nasal cream will be extremely helpful, it is important to not use Vaseline. It is also recommended that you use a humidifier to help with the dryness in your home.
Do you offer cash rentals for respiratory equipment?

No. At this time, rentals can only be arranged through your insurance provider. You can view a full list of insurance providers we accept here.
Do you offer cash rentals for portable oxygen concentrators?

No. At this time, we can only accept rental requests for standard oxygen concentrators through your insurance provider.