Who We Are
Life Support Systems is a family-owned, Christ-centered company whose mission is to provide peace to our patients by supplying the specialty equipment necessary to serve critical respiratory and enteral patients at home. We're committed to providing patient-centered, hands-on care, emphasizing education and relationship building. Our Mission, Vision, values, pillars, and foundation are:
Vision:
We are the catalyst of change where every patient with home medical equipment feels peace and love by meeting the individual's needs by providing a caring servant in their home.
Mission:
To provide peace to patients through education, overcoming challenges, and seeking excellence.
Values:
Real people seeking real solutions
Caring service when patients need it!
Expert experience where one call is all it takes
We provide quality equipment that stands the test of time
Our business is to make you feel like family
We will breathe life into every situation and provide peace to our patients
We will not be limited by the bonds of debt
Pillars:
Agape Love
Stewardship
Communication
Excellence
Foundation:
Our History
In May of 1992, our founders Ray and Linda Garber started Life Support Systems in the garage of their home on 1105 Portland Dr. in Trophy Club, Texas. Prior to this, Mr. Garber was responsible for opening locations and startups for many other companies across the united states including:
Rayco (Albuquerque) – Hospital Sales
Reilly Medical (Tucson) – Hospital Sales
U.S. Medical (Denver) – Respiratory Equipment
Medtech (Denver) – Respiratory Equipment
Travenol (Denver) – Respiratory Equipment
CareMark (Little Rock) – Home Infusion
Southern Medical (Dallas) – Medical Equipment and Oxygen
Their mission has always been to take care of their patients as if they were a member of the family. Oftentimes, this included doing things beyond our normal scope of service to provide peace to those in our care. They would often sit for hours with lonely individuals, bring food, or just give a smile and a hug to those that needed it. The early days were difficult, each patient was hard-won and the Garber's were responsible for everything themselves. As more members were added to the team, they started to build a culture of "whatever it takes" as they would routinely begin their day before 5 am and end after 10 pm. The spirit of excellence was instilled in everyone from those days of necessity and we're now a business with a persistent dedication to the patient's well-being.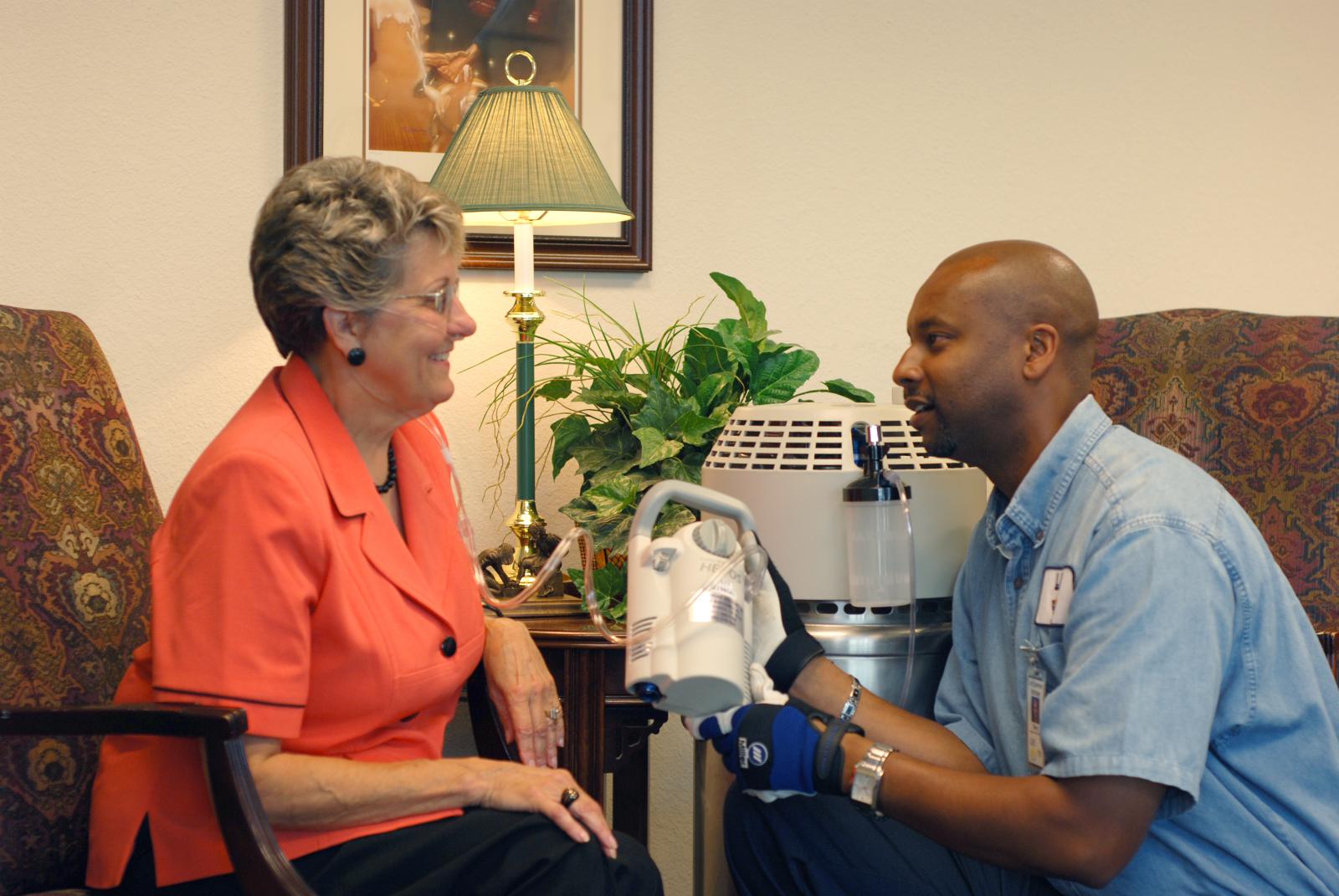 What You Can Expect from Us
Life Support Systems offers a wide variety of respiratory and enteral nutrition equipment and services for both adults and pediatrics. With our knowledgeable staff, quick response time and a great selection of durable equipment, our clients are sure to be satisfied with the following services:
Liquid Oxygen
Enteral Nutrition
Oxygen Concentrators
Oximetry
Tracheostomy
Ventilators & Supplies
Nebulizers
A Local, Caring Team
At Life Support Systems, we find it important to staff a well-educated, friendly team. All our team members receive at least eighty hours of training before being placed in their field of expertise, and additional certifications are encouraged as a regular part of our staff's development.
A Commitment to Service
According to a recent satisfaction survey, 97% of our clients stated that they were extremely satisfied with our service and our knowledgeable staff. We're one of the few companies in the area that provide hands-on care and service beyond the initial meeting.