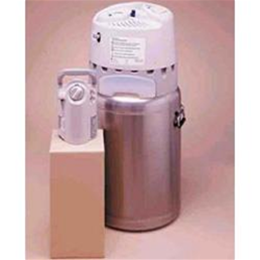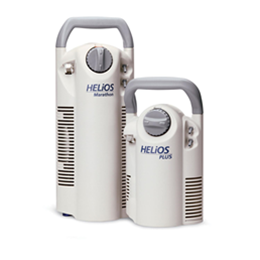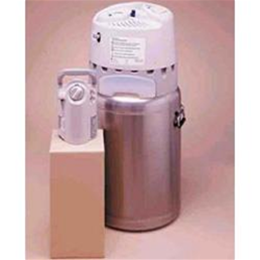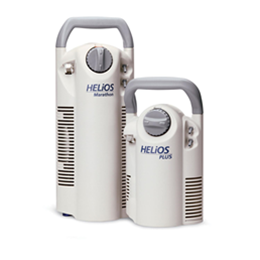 Available in two sizes, the flexible HELiOS Universal Reservoir can help you make optimal use of inventory to reduce your operating costs. The reservoir keeps delivery costs to a minimum because it is designed with the same low-loss evaporative. View more
One Reservoir Fills all Top-Fill Portables*
HELiOS™ U36 & U46CAIRE Inc.'s versatile liquid oxygen reservoir works with our popular lightweight HELiOS Plus and Marathon liquid oxygen units, as well as Companion™-style portable liquid oxygen units. Available in two sizes, the flexible HELiOS Universal Reservoir can help you make optimal use of inventory to reduce your operating costs. The reservoir keeps delivery costs to a minimum because it is designed with the same low-loss evaporative control system used on the original HELiOS reservoir. The HELiOS Universal Reservoir can also provide oxygen directly to patients with the Flow Control Valve and OxiClip™ Personal Oxygen Conserver.
Features:
- Improve asset utilization by using one reservoir for top-fill portable units.
- Oxygen-saving features help reduce refill deliveries and operating costs.
- Electronic contents indicator eliminates guesswork.
- Refills are quick and easy with the fast fill feature.